Religion and Nation: Iranian Local and Transnational Networks in Britain (Forced Migration #15) (Hardcover)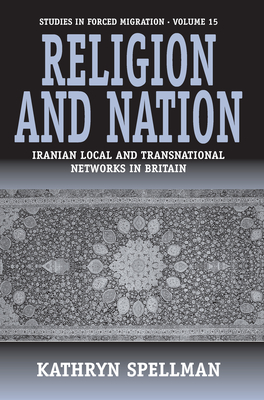 Unavailable, our apologies.
Sorry, We Can Not Obtain this Book at This Time
Description
---
An estimated 75,000 Iranians emigrated to Britain after the 1979 revolution and the establishment of the Islamic Republic. They are politically, religiously, socio-economically and ethnically heterogeneous, and have found themselves in the ongoing process of settlement. The aim of this book is to explore facets of this process by examining the ways in which religious traditions and practices have been maintained, negotiated and rejected by Iranians from Muslim backgrounds and how they have served as identity-building vehicles during the course of migration, in relation to the political, economic, and social situation in Iran and Britain. While the ethnographic focus is on Iranians, this book touches on more general questions associated with the process of migration, transnational societies, Diasporas, and religious as well as ethnic minorities.