Playing by Ear: Reflections on Sound and Music (Paperback)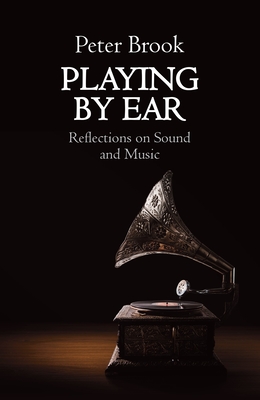 Unavailable, our apologies.
Sorry, We Can Not Obtain this Book at This Time
Description
---
In this collection of essays, legendary theatre director Peter Brook reflects on the role of music in theatre and performance and revisits some of the best-known productions from his long and distinguished career, including Titus Andronicus, Don Giovanni, The Magic Flute, and The Prisoner. In his prologue, Brook writes, "As Orpheus discovered, every animal can respond to sounds. For us, the living question is 'Which sounds? What music?' In this book we will try to explore together the infinite range of experiences that can sometimes touch us deeply, sometimes leave us cold." With topics ranging from how to evoke "true listening" to the relationship between words and music to the "living presence" of silence, Brook's ever-inquisitive and questing mind invites the reader to pay greater attention to the rhythms and melodies present on stage and in life.