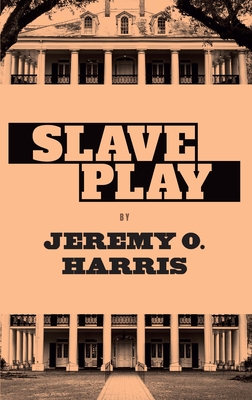 Staff Reviews
---
When I heard of this three-act-play in the Spring of 2018,I got my hands on a copy of the American Theater issue that featured the full text of Slave Play. Reading it, I was fully engrossed in the text from the first page on to the very last. I laughed out loud. I made audible gasps. I sucked my teeth and screeched "yesss" throughout my commute. Slave Play is an enthralling play about interracial dating as well as what the black partners experience in their relationship, and from their partners. Slave Play addresses the social conditions placed on Black people and on being taken in by the white gaze. Jeremy O. Harris writes thought-provoking and nuanced characters, who have the urge to be seen, understood, and loved by their white counterpoints.
— Victoria
This recent theater sensation is, at first, a surreal sex comedy of historical horrors, lampooning some of the most fraught social relations in contemporary American society. In its second half, the comedy takes on a syllabus of postcolonial, social and psychoanalytic theory, teasing out the painful, subliminal, contradictory elements of the characters' sexual theatrics, all the while mocking the hypocrisies of the institutions that have arisen or adapted to redress these pains. Dramatic metaphor is put to work in extrapolating the profound intertwinings of racialization and desire from the dawn of America to the present day.
— Gleb
Description
---
"The single most daring thing I've seen in a theater in a long time." -- Wesley Morris, New York Times
The Old South lives on at the MacGregor Plantation--in the breeze, in the cotton fields...and in the crack of the whip. Nothing is as it seems, and yet everything is as it seems. Slave Play rips apart history to shed new light on the nexus of race, gender, and sexuality in twenty-first-century America.
About the Author
---
Jeremy O. Harris, "one of the most promising playwrights of his generation," (Vogue) is a playwright, screenwriter, essayist, and actor. His plays include Slave Play; "Daddy"; Xander Xyst, Dragon: 1; and "WATER SPORTS"; or insignificant white boys. Jeremy co-wrote A24's film Zola with director Janicza Bravo. Jeremy is a graduate of the Yale School of Drama's MFA Playwriting Program.