The America Play and Other Works (Paperback)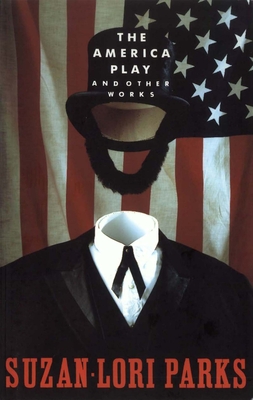 Staff Reviews
---
Probably best known for her play Topdog/Underdog (2001) this collection of three essays and six plays gives an overview of Parks' earlier work and working method. Her essays are essentially a roadmap of how to approach her work. Parks' plays—in characterization, use of language and settings—employ a kind-of symbolic absurdism, which, while purposefully humorous, never lose their sense of urgency, never slip into so-many-jokes. z.B. in Devotees in the Garden of Love, Parks turns traditional courtship into a raging battle—shining a light on both the violence that underpins even the most romantic of traditions, and the cultural shift to consuming violence like it's a spectator sport.
— Tilghman
Description
---
Parks has burst through every known convention to invent a new theatrical language, like a jive Samuel Beckett, while exploding American cultural myths and stereotypes along the way.... She's passionate and jokey and some kind of genius.--Vogue
About the Author
---
One of the contemporary American theater's most innovative wordsmiths. Her plays include: Topdog/Underdog (2002 Pulitzer Prize for Drama), In the Blood (2000 Pulitzer-nominee), Fucking A, Venus (OBIE Award), The America Play and Imperceptible Mutabilities in the Third Kingdom (OBIE Award, Best New American Play). She is also a screenwriter, novelist, and MacArthur Genius grantee.