The Knowing Body: The Artist as Storyteller in Contemporary Performance (Paperback)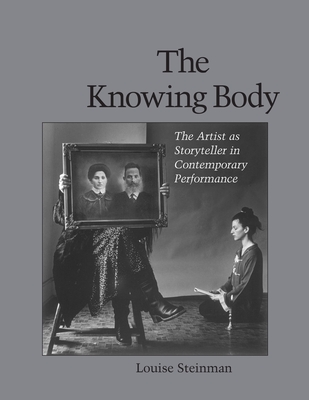 Unavailable, our apologies.
Sorry, We Can Not Obtain this Book at This Time
Description
---
Steinman's book really stands alone among performance art books. While there are many that document what particular artists are doing, this one offers a way in for a person who wants to perform (or know more about how performance artists work). Must reading for anyone interested in performance art, it will also be fascinating to those in theatre, playwriting, visual arts and performance of any sort.
About the Author
---
Louise Steinman is a writer, director and curator with an extensive background in interdisciplinary performance. Storytelling is the root of all her work in the media. Her articles and essays have appeared in Los Angeles Times Magazine, San Francisco Review of Books, The Washington Post, Poets and Writers, and L.A. Weekly, among other publications. She lives with her husband, sculptor Lloyd Hamrol, in Los Angeles.
Praise For…
---
"In the territory Steinman explores—risk, play, improvisation, the dual image of the performer and persona—her fine prose builds firmly, gracefully and movingly to what she considers the basic, too often unacknowledged function of the performer as storyteller: 'to remind us of our mortality.'"
—Deborah Jowitt

"...a visceral experience, a temporal tome that transcends the limits of a 'good read.' Most readers will come away from The Knowing Body with an enriched sense of their own movement through the world as well as a greater understanding of the work of many new artists."
—Morrie Warshawski