Labrador: A Novel (Paperback)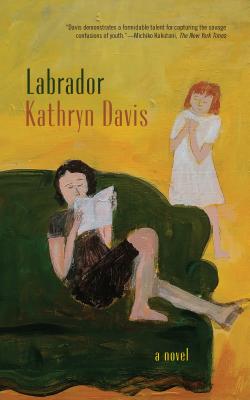 Description
---
Back in print, Kathryn Davis's riveting debut about the indelible pacts and hidden hatreds of sisterhood
Labrador is the story of two unforgettable sisters. Willie, the eldest, is willful, beautiful, and wayward; to Kitty, the youngest, she is the radiant center around which everything revolves. Kitty, too, is willful, but in the brooding manner of the inveterate loner. She is the one who is visited by an angel, Rogni, who reshapes her beliefs by telling her eerie, enigmatic fables that defy time and place, parables about bears, martyrs, and imprisoned daughters that seem to contain warnings about betrayals and violence to come. In the pared-down landscape of the far north, where the girls' grandfather has his home, Kitty escapes the orbit of her sister and begins to come to terms with the demons—and the enchantments—that have been her birthright from the start.
In Labrador, Davis's first novel, one finds the hallmark lyricism and startling narrative swerves, the layered atmospherics, the fierce intelligence and wit, and above all the wild and transformative qualities of her imagination that have defined her work ever since.
About the Author
---
Kathryn Davis is the author of six novels. She has received the Kafka Prize, the Morton Dauwen Zabel Award, a Guggenheim Fellowship, and the Lannan Foundation Literary Award. She teaches at Washington University, and lives in Vermont and St. Louis, Missouri.