The Chateau: An Erotic Thriller (Original Sinners) (Paperback)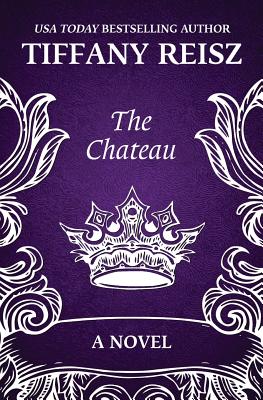 Unavailable, our apologies.
Sorry, We Can Not Obtain this Book at This Time
Description
---
In his three years working as a Jack-of-All-Wicked-Trades for an unnamed underground network, Kingsley Boissonneault has done it all-spied, lied, and killed under orders. But his latest assignment is quite out of the ordinary. His commanding officer's nephew has disappeared inside a sex cult, and Kingsley has been tasked with bringing him home to safety.They call themselves the Daughters of Roissy, and their holy book is "The Story of O," the infamous French novel of extreme sado-masochism. Inside their secret chateau is a looking-glass world where women reign and men are their willing slaves. Or are they willing? It's Kingsley's job to find out.Once inside the Chateau, however, Kingsley quickly falls under the spell cast by the enigmatic Madame, a woman of wisdom, power, and beauty. She offers Kingsley the one thing he's always wanted. But the price? Giving up forever the only person he's ever loved.
About the Author
---
Tiffany Reisz is the USA Today-bestselling author of the Romance Writers of America RITA(R)-winning Original Sinners series from Harlequin's Mira Books. Born in Owensboro, Kentucky, Tiffany graduated from Centre College with a B.A. in English. She began her writing career while a student at Wilmore, Kentucky's Asbury Theological Seminary. After leaving seminary to focus on her fiction, she wrote "The Siren," which has sold more than half a million copies worldwide. Tiffany also writes mainstream women's suspense fiction, including "The Bourbon Thief" (winner of the RT Book Reviews Seal of Excellence Award) and the RITA(R)-nominated "The Night Mark." Her erotic fantasy "The Red"-self-published under the banner 8th Circle Press-was named an NPR Best Book of the Year and a Goodreads Best Romance of the Month. It also received a coveted starred review from Library Journal. Tiffany lives in Lexington, Kentucky with her husband, author Andrew Shaffer, and two cats. The cats are not writers.