Journey to Dyatlov Pass: An Explanation of the Mystery (Paperback)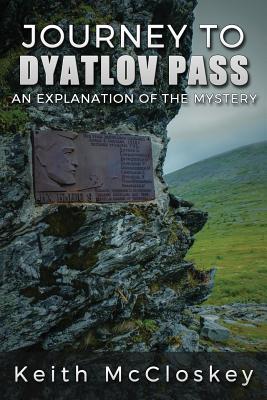 Unavailable, our apologies.
Sorry, We Can Not Obtain this Book at This Time
Description
---
This book describes the author's journey to the Dyatlov Pass in the northern Ural Mountains in the company of Russian Dyatlov "Obsessives". It is also a book for people who already know the Dyatlov story. The physical locations relating to the Dyatlov Incident are examined and discussed as well as competing theories from some of the group members about what happened. The second part of the book takes a critical look at the autopsies. This is followed by an intensive look at some ground-breaking research on the Dyatlov negatives by Valentin Gerasimovich Yakimenko. The final part of the book discusses the statements made by the two senior figures in the investigation and finishes with a scenario as to what may have happened on that fateful night of 1/2 February 1959.
About the Author
---
I was born in Dublin and grew up in Africa. My main interests are aviation history, travel and real life mysteries. I have a particular interest in the Dyatlov Incident and have extensively researched the subject and also travelled to the Dyatlov Pass. I have also acted as consultant to TV programmes on the Dyatlov Incident and been interviewed on radio.