The Spirit of Japanese Poetry (Paperback)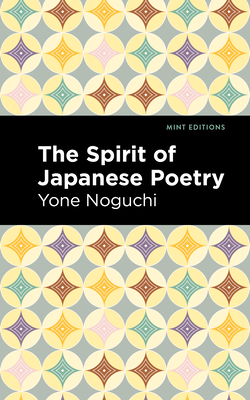 $5.99
Not On Our Shelves - Available to Order
Description
---
The Spirit of Japanese Poetry (1914) is a collection of essays by Yone Noguchi. Although he is widely recognized as a leading poet in English and Japanese of the modernist period, Noguchi was also a dedicated literary critic who advocated for the cross-pollination of national poetries. His essays on the Noh drama and Hokku poems influenced Ezra Pound, William Butler Yeats, and countless other artists from the West.
"Not only the English poetry, but any poetry of any country, is bound to become stale and stupid if it shuts itself up for too long a time; it must sooner or later be rejuvenated and enlivened with some new force." For Noguchi, it is not only educational to immerse oneself in the art of other cultures, but vital for those cultures to flourish. As a Japanese poet who excelled with a modern, free verse style of English poetry, Noguchi advocated for his contemporaries to attempt a similar radical openness--to possibility, uncertainty, and change. In these brilliant, instructive essays, he provides his understanding of the spiritual, otherworldly nature of Japanese poetry, reflects on the function of silence in the traditional Noh drama, and praises the lyric essence of Hokku poems.
With a beautifully designed cover and professionally typeset manuscript, this edition of Yone Noguchi's The Spirit of Japanese Poetry is a classic of Japanese American literature reimagined for modern readers.