Dona Ivone Lara's Sorriso Negro (33 1/3 Brazil) (Paperback)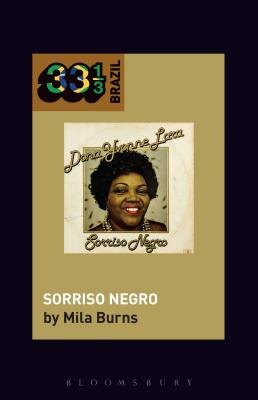 Description
---
More than simply a paragon of Brazilian samba, Dona (Lady) Ivone Lara's 1981 Sorriso Negro (translated to Black Smile) is an album deeply embedded in the political and social tensions of its time. Released less than two years after the Brazilian military dictatorship approved the Lei de Anistia (the Opening that put Brazil on a path toward democratic governance), Sorriso Negro reflects the seminal shifts occurring within Brazilian society as former exiles reinforced notions of civil rights and feminist thought in a nation under the iron hand of a military dictatorship that had been in place since 1964. By looking at one of the most important samba albums ever recorded (and one that also happened to be authored by a black woman), Mila Burns explores the pathbreaking career of Dona Ivone Lara, tracing the ways in which she navigated the tense gender and race relations of the samba universe to ultimately conquer the masculine world of samba composers.
33 1/3 Global
, a series related to but independent from
33 1/3
, takes the format of the original series of short, music-basedbooks and brings the focus to music throughout the world. With initial volumes focusing on Japanese and Brazilian music, the series will also include volumes on the popular music of Australia/Oceania, Europe, Africa, the Middle East, and more.
About the Author
---
Mila Burns is a Brazilian journalist, anthropologist, and historian. She is Assistant Professor in the Department of Latin American and Latino Studies at Lehman College (CUNY), USA, and the author of Nasci para Sonhar e Cantar: Dona Ivone Lara, a Mulher no Samba (2009). She is a reporter and anchor at TV Globo.