The War of the Worlds: From H. G. Wells to Orson Welles, Jeff Wayne, Steven Spielberg and Beyond (Hardcover)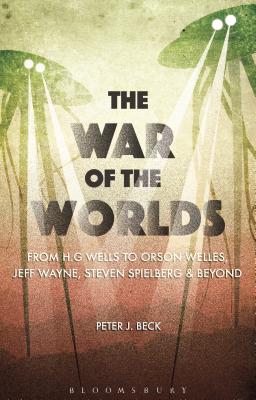 $130.00
Not On Our Shelves - Available to Order
Description
---
First published in 1897, H.G. Wells's alien invasion narrative The War of the Worlds was a landmark work of science fiction and one that continues to be adapted and referenced in the 21st century.
Chronicling the novel's contexts, its origins and its many multi-media adaptations, this book is a complete biography of the life - and the afterlives - of
The War of the Worlds
. Exploring the original text's compelling sense of place and vivid recreation of Wells's Woking home and the concerns of
fin-de-si cle
Britain, the book goes on to chart the novel's immediate international impact. Starting with the initial serialisations in US newspapers, Peter Beck goes on to examine Orson Welles's legendary 1938 radio adaptation, TV and film adaptations from George Pal to Steven Spielberg, Jeff Wayne's rock opera and the numerous other works that have taken their inspiration from Wells's original. Drawing on new archival research, this is a comprehensive account of the continuing impact of
The War of the Worlds
.
About the Author
---
Peter J. Beck is Emeritus Professor of International History at the University of Kingston, UK. His previous publications include Presenting History: Past and Present (2012).