Gormenghast the Game: A Board Game Set in the World of Mervyn Peake (Mixed media product)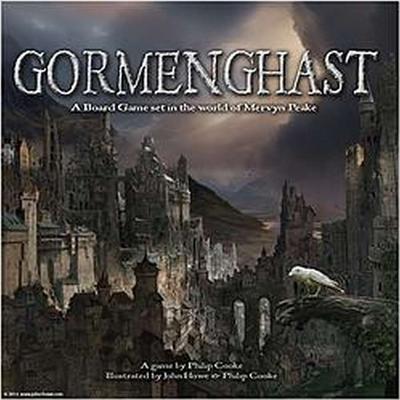 Unavailable, our apologies.
Description
---
Now these works are bought to life in Gormenghast The Board Game. The atmosphere of the rambling and decaying castle of Gormenghast, with its intrigues, its rituals, its morbid humor and its sheer eccentricity has been lovingly recreated. Will you be the first player to overcome all the obstacles and control all the inhabitants of the castle? Whaterver the outcome, the journey will be hugely entertaining. Box Contains: Rule book book of ritual 10 x character pieces 30 x castle tiles three card decks consisting of 106 cards each- 66 action cards, 10 character cards and 30 plaot cards 30 x artifact tokens 20 x influence tokens 40 x victory tokens 1 x blocking token 1 x ritual die
About the Author
---
Mervyn Peake (1911-1968) was a playwright, painter, poet, illustrator, short story writer, and designer of theatrical costumes, as well as a novelist. Among his many books are the celebrated Gormenghast novels, Titus Groan, Gormenghast, and Titus Alone, and the posthumously published Titus Awakes, the lost book of Gormenghast finished by Peake's wife Maeve Gilmore after his death. The Gormenghast novels, as well as Peake's other writings Mr. Pye and Peake's Progress, are all available from The Overlook Press.