Postmodern Science Fiction and Temporal Imagination (Continuum Literary Studies) (Paperback)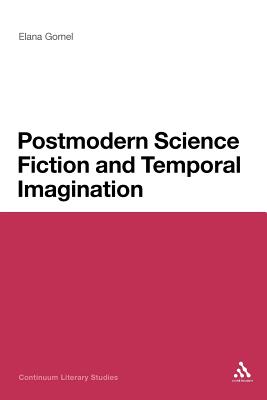 $46.95
Not On Our Shelves - Available to Order
Description
---
Are we living in a post-temporal age? Has history come to an end? This book argues against the widespread perception of postmodern narrativity as atemporal and ahistorical, claiming that postmodernity is characterized by an explosion of heterogeneous narrative timeshapes or chronotopes.
Chronological linearity is being challenged by quantum physics that implies temporal simultaneity; by evolutionary theory that charts multiple time-lines; and by religious and political millenarianism that espouses an apocalyptic finitude of both time and space. While science, religion, and politics have generated new narrative forms of apprehending temporality, literary incarnations can be found in the worlds of science fiction. By engaging classic science-fictional conventions, such as time travel, alternative history, and the end of the world, and by situating these conventions in their cultural context, this book offers a new and fresh perspective on the narratology and cultural significance of time.
About the Author
---
Elana Gomel is a Senior Lecturer at the Department of English and American Studies, Tel-Aviv University, Israel, which she chaired for two years. She is the author of three academic books and a number of articles, on topics ranging from science fiction to narrative theory; and from poetics of evolution to the Victorian novel.