The Rest Is Noise: Listening to the Twentieth Century (Compact Disc)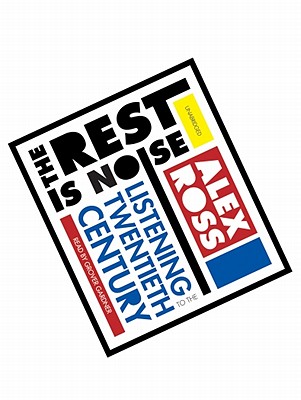 Unavailable, our apologies.
Sorry, We Can Not Obtain this Book at This Time
Description
---
The scandal over modern music has not died down. While modern paintings by Picasso and Pollock sell for a hundred million or more, shocking musical works from Stravinsky's Rite of Spring onward still send ripples of unease through audiences; yet the influence of modern sound can be felt everywhere. Alex Ross, music critic for the New Yorker, shows how modern music has pervaded every corner of twentieth-century life.
The Rest Is Noise takes the listener inside the labyrinth of modern sound, from turn-of-the-century Vienna to bohemian Paris, from Hitler's Germany and Stalin's Russia to downtown New York in the sixties and seventies. We meet the maverick personalities who have defied the classical past, and we follow the rise of mass culture and mass politics on this sweeping tour of twentieth-century history as told through its music.