Light in the Darkness: A Story about How Slaves Learned in Secret (Hardcover)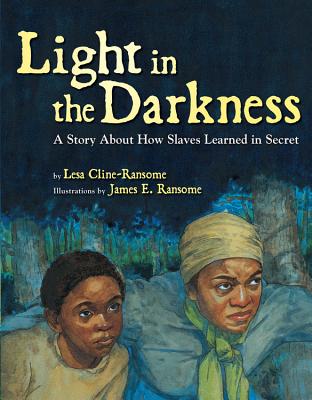 $16.99
In Stock at Publisher - Available to Ship to Your Home
Description
---
Rosa and her mama go to school together-in the dark of night, silently, afraid that any noise they hear is a patroller on the lookout for escaped slaves. Their school is literally a hole in the ground, where they and other slaves of all ages gather to form letters out of sticks, scratch letters in the dirt, and pronounce their sounds in whispers. Young Rosa is eager to learn the letters and then the words, because after the words comes reading. But she must have patience, her mama reminds her, and keep her letters to herself when she's working on the plantation. If the Master catches them, it'll mean a whipping-one lash for each letter. No matter how slow and dangerous the process might be, Rosa is determined to learn, and pass on her learning to others.
About the Author
---
In college, Lesa Cline-Ransome thought she would be an investigative journalist. After her first child was born, she fell in love with children's books and began writing them at her husband's urging. Her first collaboration with him was Satchel Paige. Since then she and James Ransome have paired up to create five acclaimed picture books.

James Ransome's illustrations have appeared in nearly fifty books for children, including The Creation, a Coretta Scott King Award Book; Uncle Jed's Barbershop, a Coretta Scott King Honor Book; This Is the Dream; and A Pride of African Tales, an NCSS/CBC Notable Children's Trade Book in the Field of Social Studies. His traveling exhibit "Visual Stories" has been touring the United States since 2003. Lesa and James live in Rhinebeck, New York, with their four children.