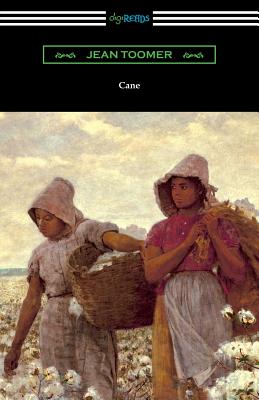 $8.99
Not On Our Shelves - Available to Order
Staff Reviews
---
A centrepiece of the Harlem Renaissance, these indelible vignettes amass to a thorough masterpiece of lyric modernism.
— Cam
Toomer's novel of Jim Crow America is...not quite a novel. Told in short character portraits, each vignette builds on the one before to create one living, breathing South. But it's not just the book's structure that defies definition: as you read, prose will transform to poetry, poetry will become song, and song will take on the gravity and finality of scripture.
— Bekah
Reading Cane is like seeing a person's whole life imprinted in an expression crossing their face as you pass them in the street. Toomer achieves this with a striking structure that employs poems, prose chapters, and song lyrics to build tales of life in the nineteen teens and early twenties, spanning from rural south up north, in overlapping vignettes which read like a lyrical anthropologist describing the neighbors with deep attention and love-care.
— Tilghman
Description
---
First published in 1923, "Cane" by Jean Toomer, is one of the most significant books to come out of the Harlem Renaissance. Jean Toomer, born Nathaniel Pinchback Toomer in Washington D. C. in 1894, was raised by his mother and her wealthy parents after being abandoned by his father as a baby. While he spent much of his life on the East Coast and at various colleges in Chicago and Wisconsin, he worked for several months in 1921 as a principal at a newly formed agricultural and industrial school for blacks in rural Sparta, Georgia, near where his father had lived. This experience gave Toomer a new-found understanding of the struggle of African-Americans in a society full of white supremacy and racial violence. At the end of his time in the South, Toomer began writing "Cane" and based the book on both the rural and urban lives of blacks in early 20th century America. The novel is organized into a series of loosely and thematically related vignettes and contains numerous literary styles, such as prose, poetry, and dramatic play-like passages of dialogue. "Cane" is a classic masterpiece of modernism and an important testament on the lives and struggles of African-Americans in the early part of the 20th century. This edition is printed on premium acid-free paper.