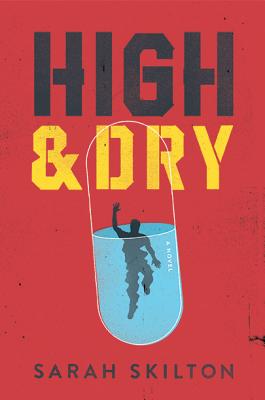 Unavailable, our apologies.
Sorry, We Can Not Obtain this Book at This Time
Staff Reviews
---
Summary: High schooler Charlie Dixon tries to clear his name after being framed for contributing to a classmate's near-fatal overdose at a party. Why you'll love this, short version: Noir for teenagers in an age where we all could use a little more Veronixa Mars in our lives. Why you'll love this, long version: Everything about this book is clever and fast-paced and smart and somehow never feels self-aware or put-upon; it is so hard to get wit in YA without having to deal with accompanying pretention, and this book just hits it out of the park. There are great touches throughout the whole thing, including some subtle race commentary when two girls in choir with the same name are referred to as Sound of Music Maria and West Side Story Maria respectively based on ethnicity. Hugh & Dry is also contains my running favorite Hilarious Treatment of High School Cliques. The whole thing is just genius. 
— Cristin (Children's & YA Buyer)
About the Author
---
Sarah Skilton lives in California with her magician husband and their son. By day she works in the film and TV business. She is a black belt in Tae Kwon Do, which came in handy when writing Bruised. Visit her online at sarahskilton.com.