Venus in Furs (Paperback)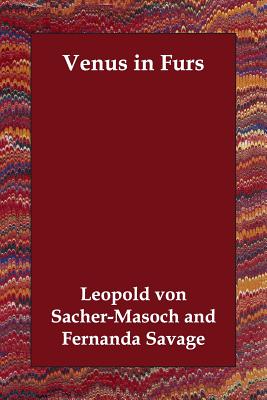 Unavailable, our apologies.
Sorry, We Can Not Obtain this Book at This Time
Description
---
Leopold Ritter von Sacher-Masoch (1836-1895) was an Austrian nobleman, writer and journalist who gained renown for his romantic stories of Galician life. The term 'masochism' is derived from his name, coined in 1886 by his contemporary, the Austrian psychiatrist Richard von Krafft-Ebing, though Masoch did not approve of this use of his name. During his lifetime he was well known as a man of letters, in particular a utopian thinker who espoused socialist and humanist ideals in both his fiction and non-fiction. He studied law, history and mathematics at Graz University and after graduation returned to his native city of Lemburg (now Lviv, Ukraine), the capital of the Kingdom of Galicia and Lodomeria, at the time a province of the Austrian Empire. Here he became a professor and his early non-fiction publications dealt mostly with Austrian history. His interest in the folklore and culture of his homeland led him to abandon lecturing to dedicate himself to literary pursuits and within a decade his short stories and novels prevailed over his historical non-fiction works. He had a particular interest in depicting the various ethnicities that inhabited Galica and from the 1860s to 80s published a number of volumes of Jewish, Polish and Galician Short Stories, and German and Russian Court Stories. In 1869 he conceived a grandiose series of stories under the collective title Legacy of Cain that would represent his aesthetic worldview. Of the six planned volumes, only the first two were completed and by the mid-1880s Masoch had abandoned the scheme. However, the published material included his best-known story, Venus in Furs (1869), which reveals his fantasies and fetishes, especially for dominant women wearing fur. This fantasy was lived out with his mistress, Fanny Pistor, a writer who signed a contract making him her slave for six months, with the stipulation she wore furs as often a possible. In his late fifties Masoch's mental health began to deteriorate and he spent his last years under psychiatric care.