The Death of Ivan Ilych and Other Stories (Compact Disc)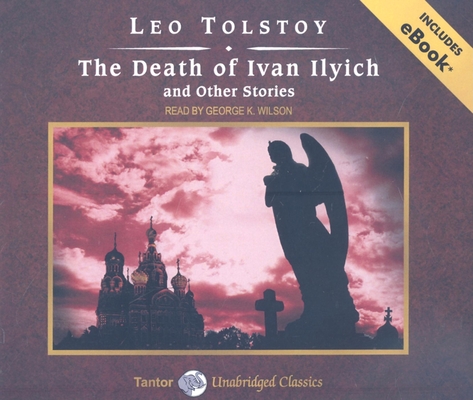 Unavailable, our apologies.
Description
---
Hailed as one of the world's supreme masterpieces on the subject of death and dying, Leo Tolstoy's "The Death of Ivan Ilyich" is the story of a worldly careerist, a high court judge who has never given the inevitability of his death so much as a passing thought. But one day, death announces itself to him, and to his shocked surprise he is brought face to face with his own mortality. How, Tolstoy asks, does an unreflective man confront his one and only moment of truth? This novella was the artistic culmination of a profound spiritual crisis in Tolstoy's life, a nine-year period following the publication of Anna Karenina during which he wrote not a word of fiction. A thoroughly absorbing and, at times, terrifying glimpse into the abyss of death, it is also a strong testament to the possibility of finding spiritual salvation. Also included in this volume are "The Forged Coupon," "After the Dance," "My Dream," "There Are No Guilty People," and "The Young Tsar.
About the Author
---
Leo Tolstoy (1828-1910) was a nineteenth-century Russian author whose best-known works include "War and Peace" and "Anna Karenina."

George K. Wilson has narrated over one hundred fiction and nonfiction audiobook titles, from Thomas L. Friedman to Thomas Pynchon, and has won several "AudioFile" Earphones Awards.
Praise For…
---
"A well-balanced reading that is easy to follow and that brings home the emotional punch of Ivan Ilych's stirring last weeks, days, and moments." ---AudioFile