Fodor's Around New York City with Kids, 4th Edition (Paperback)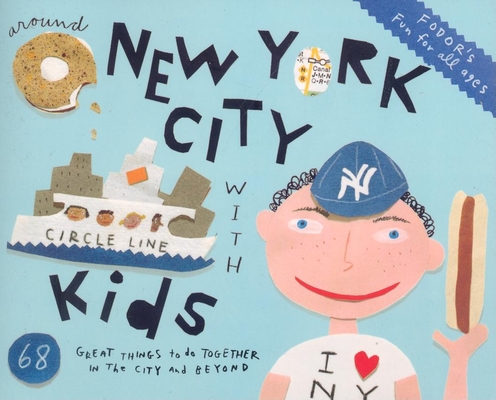 Unavailable, our apologies.
Sorry, We Can Not Obtain this Book at This Time
Description
---
Fodor's. For Choice Travel Experiences. Fodor's helps you unleash the possibilities of travel by providing the insightful tools you need to experience the trips you want. While you're at the helm, Fodor's offers the assurance of our expertise, the guarantee of selectivity, and the choice details that truly define a destination. It's like having a friend in New York City -Fodor's Around New York City with Kids features 68 fabulous things to do in and around New York City with children in tow. Handpicked selections by local mom Mindy Bailin cover a variety of budgets, interests, and tastes, so you make the choices to plan your trip of a lifetime. -Experience New York City like a local With Fodor's Around New York City with Kids you'll look at old favorites in a new light, from the Statue of Liberty to the Bronx Zoo---and blaze new trails all over town, from Clay Pit Ponds State Park Preserve to the New York Hall of Science. Every page is loaded with fun facts and helpful information, including field-tested age-appropriateness ratings. -Save money and energy with insider tips on making the most of your time and plan your days with themed directories organized by neighborhood and interest. -Get the scoop on the best kid-friendly restaurants and snack spots. -Keep your kids amused en route and in line with New York-specific flip art, trivia, and classic games. Visit Fodors.com for more ideas and information, travel deals, vacation planning tips, reviews and to exchange travel advice with other travelers.
Praise For…
---
"In terms of comprehensiveness of coverage, the very accessible format, and the enthusiastic tone, this series remains one of the best on the market." –Booklist
 
"Fodor's super-informative guidebooks are known for accuracy and attention to detail…" –The Sacramento Bee
 
"The Fodor's guides are notable for their ratings of sights, restaurants, shops, accommodations and attractions." –Chicago Tribune
 
"The great detail, infectious spirit, and attractive format are distinguishing traits of these guides, which are entries in one of the top series in the business." –Booklist
 
"Fodor's can help you plan the perfect adventure" –The Arizona Republic
 
"Always thoughtfully written and easily readable, Fodor's travel guides have become a must-have when traveling to unfamiliar destinations" –Mid South Magazine
 
"Widely recognized as the gold standard of mainstream travel" –Honolulu Advertiser