The Visiting Privilege: New and Collected Stories (Hardcover)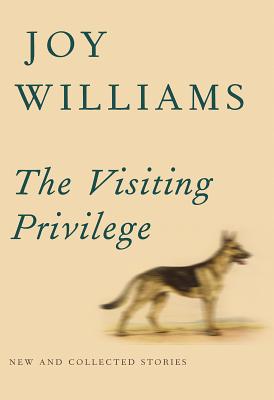 Unavailable, our apologies.
Sorry, We Can Not Obtain this Book at This Time
Staff Reviews
---
Joy Williams observes her characters' antics with the pitilessness of a god vaguely disappointed by creation. But these are no parables: instead of morals, Williams leaves us with the same sense of unease you get from laughing uncomfortably at a bad joke. I recommend these stories for days when you feel disgruntled with people, the world, yourself, etc. Williams may not lend a sympathetic ear, but at least you can take solace in the fact that you're not the only one who sees everyone and everything around you as irreparably odd, funny and fucked up.
— Laurel
Description
---
The legendary writer's first collection in more than ten years--and, finally, the definitive one. A literary event of the highest order. Joy Williams has been celebrated as a master of the short story for four decades, her renown passing as a given from one generation to the next even in the shifting landscape of contemporary writing. And at long last the incredible scope of her singular achievement is put on display: thirty-three stories drawn from three much-lauded collections, and another thirteen appearing here for the first time in book form. Forty-six stories in all, far and away the most comprehensive volume in her long career, showcasing her crisp, elegant prose, her dark wit, and her uncanny ability to illuminate our world through characters and situations that feel at once peculiar and foreign and disturbingly familiar. Virtually all American writers have their favorite Joy Williams stories, as do many readers of all ages, and each one of them is available here.
About the Author
---
JOY WILLIAMS is the author of four novels--the most recent, The Quick and the Dead, was a runner-up for the Pulitzer Prize in 2001--and three other collections of stories, as well as Ill Nature, a book of essays that was a finalist for the National Book Critics Circle Award. Among her many honors are the Rea Award for the Short Story and the Strauss Living Award from the American Academy of Arts and Letters. She was elected to the Academy in 2008. She lives in Tucson, Arizona, and Laramie, Wyoming.