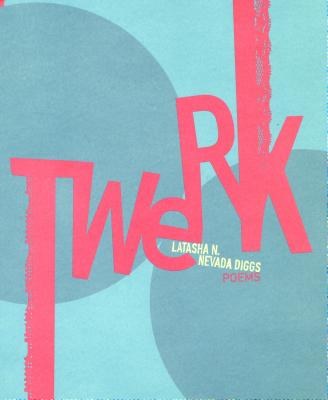 Description
---
Poetry. African American Studies. Peformance Studies. TWERK unveils an identity shaped by popular media and history, code switching and cultural inclusivity. The poems, songs, and myths in this long-awaited first book are as rooted in lyric as in innovation, in Black music as in macaronic satire. TWERK evokes paradox, humor, and vulnerability, and it offers myriad avenues fueled by language, idiom, and vernacular. This book asks only that we imagine America as it has always existed, an Americana beyond the English language.

"Here it is: a dope jam of dictions; a remixed, multicultural, polyphonic dance of vocabularies; a language of high stakes, hi-jinx, and hybridity. TWERK is subversive, vulnerable, and volatile. TwERK twists tongues. TwERK tweaks speech. Reading these amazing poems mostly makes me say, Wow Open your ears to take this music in, open your mouth to say it out loud. And: Wow " Terrance Hayes

"Tweaking parallel languages, rebooting and putting them to (hard, hard) work, TWERK's non-stop shimmy-shimmy embarks on an anime-iigjag idio-lingual-lectical booty-roll and doesn't come down until the break of dawn. La Reina de Harlem responds to Lorca's Big-Apple-opolis heteroglossia with her own inimitable animations, incantations and ululations, twisting tongues so mellifluously that you don't even realize you've been dancing on Saturn with Sun Ra for hours and still could have begged for more. Welcome LaTasha Diggs: this is her many-splendored night out " Maria Damon

"From this time forward, TWERK, can refer to a collection of cultural coordinates of a radically transformed Americas. TWERK is rare poetics, a vine enmeshed onyx slab of gypsum glyphs inscribed. Cut, swirly, and nervy, N. Diggs's fractal-linguistic urban chronicles deftly snip away at the lingering fears of a fugitive English's frisky explorations. In her first major work, N. Diggs doesn't so much 'find' culture as she conjures up the new emerging happy peoples herein. Five thousand updates download now " Rodrigo Toscano.