Proxy (Belladonna*) (Paperback)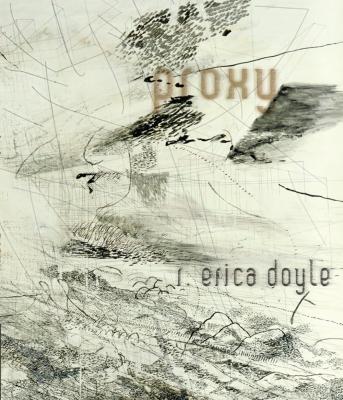 Staff Reviews
---
Doyle's language is irresistible, her poems paradoxical, hungry, intense, full of longing and disgust, love and refusal. "You do not make promises. You do not plan to keep. You are not conjunctive - You are perfect. You are dangerous. You are unapologetic. You are born."
— Julia
Description
---
Poetry. LGBT Studies. PROXY is an unrequited love story in prose poems, where the landscape of the beloved body becomes the windows of New York City, the deserts of North Africa, and the mangroves of the Caribbean. PROXY is a conversation with the calculus, plotting time and space against the infinite capacities of desire.

"With swagger and appetite, the poems in R. Erica Doyle's proxy reveal the costs of masking one's vulnerability. Like Arthur Rimbaud, Lucille Clifton, and Richard Siken, these poems suggest the struggle to be released from one's own depths is life's greatest adventure. PROXY asks us to perform scenarios of love and loss as if we had no other choice. Because it is difficult to resist Doyle's crisp and cannylanguage, the sum effect of this exercise is wonder." Wendy S. Walters.
Praise For…
---
"With swagger and appetite, the poems in R. Erica Doyle's proxy reveal the costs of masking one's vulnerability. Like Arthur Rimbaud, Lucille Clifton, and Richard Siken, these poems suggest the struggle to be released from one's own depths is life's greatest adventure. PROXY asks us to perform scenarios of love and loss as if we had no other choice. Because it is difficult to resist Doyle's crisp and cannylanguage, the sum effect of this exercise is wonder."—Wendy S. Walters