Park It! NYC: Complete Guide to Parking Garages (Paperback)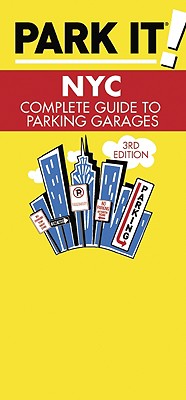 Unavailable, our apologies.
Sorry, We Can Not Obtain this Book at This Time
Description
---
Designed with the driver in mind, this unique and handy guidebook is the perfect solution for hassle-free parking. Park It NYC's comprehensive coverage of the 1,100 off-street parking garages and outdoor lots in Manhattan helps you easily navigate to your perfect garage. Whether cost or location is important to you, this original book is your invaluable resource for choosing among the 100,000 parking spaces. Learn from an insider who has visited each garage four times -- how much to tip, why rates change, and where to find a safe garage. This book is for all the people who have been frustrated by circling the block trying to find a garage or have been unpleasantly surprised at the rate when they retrieved their car. Fully updated listings include valuable information about entrance details, hourly and special rates, hours, capacity, credit cards taken, clearance height, and special discounts.The 26 color maps helps you quickly find garage entrances and exits, gas stations, car washes, and major landmarks.Includes Free Cross-Street Finder, Rate Calculator, fun statistics about NYC parking, and ten pages of insider hints and tips.