The Chicago & Alton Railroad: The Only Way (Hardcover)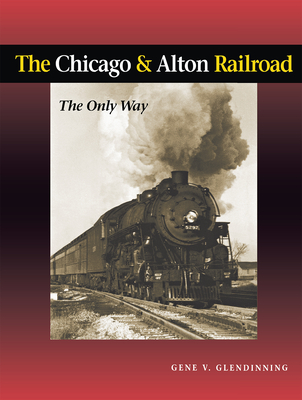 $55.00
Not On Our Shelves - Available to Order
Description
---
The first railroad to connect the Mississippi River with the Great Lakes, the Chicago & Alton Railroad played a key role in the economic development of the Midwest. From humble beginnings in 1847 as transport for farm produce, it grew to link three key midwestern cities—Chicago, St. Louis, and Kansas City—and set the standard for efficient service and luxurious passenger travel.

Such famous personages as Abraham Lincoln, Marshall Field, Timothy Blackstone, and Samuel Insull were associated with the Chicago & Alton. Lincoln had been among the first to buy stock in the company, and the Chicago & Alton carried his funeral train on the last leg of its journey to Springfield, Illinois.

The introduction of George Pullman's first sleeping and dining cars enhanced the Chicago & Alton's reputation for elegant style and comfort. The company initiated a number of innovations in rail travel, including the installation of the first steel railroad bridge. It was also the first to bring streamliners and diesels into the highly competitive Chicago-St. Louis corridor.

Events that shaped America, from the Civil War to World War II, impacted the Chicago & Alton. During the tumultuous years of its business expansion, frequent shifts of power threatened to destroy the railroad. Edward Harriman, for example, rebuilt and reequipped the Chicago & Alton only to lose it in one of his few mistakes. The federal government later seized control during one of the Chicago & Alton's weakest periods, but relinquished it after a devastating coal strike. Even criminal manipulations of the railroad's stock and bonds by a New york financier played a role in the company's turbulent history.

Illustrated with eighty photographs, many of them never before published, The Chicago & Alton Railroad is the first complete history of one of America's most famous small railroads.
About the Author
---
Gene V. Glendinning is past editor of the GM&OHS News, the official publication of the Gulf, Mobile & Ohio Historical Society, and has published numerous articles on railroad history.
Praise For…
---
"An excellent history of a short but vital Midwest railroad."—Mark Reutter, editor of Railroad History