The End of Concern: Maoist China, Activism, and Asian Studies (Paperback)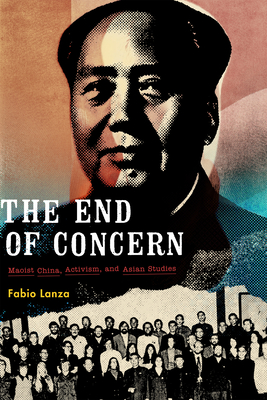 List Price: $26.95
Our Price: $25.95
(Save: $1.00 4%)
Staff Reviews
---
Highly recommended for students of history and politics. In this focused but ambitious book, Fabio Lanza presents a timely analysis of the political responsibility of academia as he narrates the saga of the Committee of Concerned Asian Scholars. Formed in opposition to American imperialism during the Vietnam War, the CCAS' collective indictment of the racist innuendo that passes for objective scholarship and/or reportage remains urgent today. Lanza also examines the idealism that impedes solidarity from the imperial core, and relays the parallel history of American and European Maoism with cogency and conviction. This is a fabulous book with which to confront two seemingly exclusive and demobilizing rumours at once: on one hand, that radical politics manifests foremost in academia, and on the other, that the academy cannot rally any kind of self-critique that isn't merely academic.
— Cam
Description
---
In 1968 a cohort of politically engaged young academics established the Committee of Concerned Asian Scholars (CCAS). Critical of the field of Asian studies and its complicity with the United States' policies in Vietnam, the CCAS mounted a sweeping attack on the field's academic, political, and financial structures. While the CCAS included scholars of Japan, Korea, and South and Southeast Asia, the committee focused on Maoist China, as it offered the possibility of an alternative politics and the transformation of the meaning of labor and the production of knowledge. In The End of Concern Fabio Lanza traces the complete history of the CCAS, outlining how its members worked to merge their politics and activism with their scholarship. Lanza's story exceeds the intellectual history and legacy of the CCAS, however; he narrates a moment of transition in Cold War politics and how Maoist China influenced activists and intellectuals around the world, becoming a central element in the political upheaval of the long 1960s.
About the Author
---
Fabio Lanza is Associate Professor of History and East Asian Studies at the University of Arizona, author of Behind the Gate: Inventing Students in Beijing, and coeditor of De-Centering Cold War History: Local and Global Change.