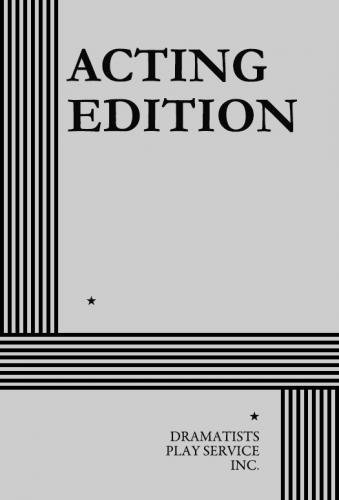 Unavailable, our apologies.
Sorry, We Can Not Obtain this Book at This Time
Description
---
Full Length Play
Drama

Cast: 7 men

The Charles R. Drew Prep School for Boys is dedicated to the creation of strong, ethical black men. Pharus wants nothing more than to take his rightful place as leader of the school's legendary gospel choir. Can he find his way inside the hallowed halls of this institution if he sings in his own key?

About the Author
---
Tarell Alvin McCraney is author of "The Brother/Sister Trilogy: The Brothers Size, In the Red and Brown Water," & "Marcus; Or the Secret of Sweet." His other works include "Wig Out!" set in New York's drag clubs and "The Breach" which deals with the aftermath of Hurricane Katrina. He was the first recipient of the "New York Times"' Outstanding Playwright Award and has also won the 2009 Steinberg Playwrights Award and the Paula Vogel Playwriting Award. In 2013 he was awarded the prestigious MacArthur Fellowship, colloquially known as a "genius grant."
Praise For…
---
"The sweet harmonies of classic spirituals unite the sometimes fractious voices of the young men in CHOIR BOY…but when they raise their voices in unison, they offer a glimpse of a world in which the cruelty that can divide and destroy is dissolved in a graceful, embracing order. [An] affecting and honest portrait…of a gay youth tentatively beginning to find the courage to let the truth about himself become known." —The New York Times.

"Believe the buzz. CHOIR BOY, the small but mighty coming-of-age play by Tarell Alvin McCraney deserves its kudos. [The play] captures the bristling tensions at a prestigious prep school for African American boys when a flamboyantly gay youth is named leader of their celebrated gospel choir." —Variety.

"In his stirring and stylishly told drama, Tarell Alvin McCraney cannily explores race and sexuality and the graces and gravity of history." —NY Daily News.