A Burnt Child: A Novel (Paperback)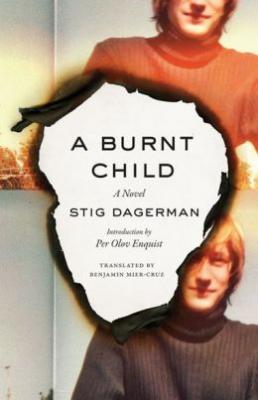 Description
---
After the international success of his collection of World War II newspaper articles, German Autumn—a book that solidified his status as the most promising and exciting writer in Sweden—Stig Dagerman was sent to France with an assignment to produce more in this journalistic style. But he could not write the much-awaited follow-up. Instead, he holed up in a small French village and in the summer of 1948 created what would be his most personal, poignant, and shocking novel: A Burnt Child.
Set in a working-class neighborhood in Stockholm, the story revolves around a young man named Bengt who falls into deep, private turmoil with the unexpected death of his mother. As he struggles to cope with her loss, his despair slowly transforms to rage when he discovers his father had a mistress. But as Bengt swears revenge on behalf of his mother's memory, he also finds himself drawn into a fevered and conflicted relationship with this woman—a turn that causes him to question his previous faith in morality, virtue, and fidelity.
Written in a taut and beautifully naturalistic tone, Dagerman illuminates the rich atmospheres of Bengt's life, both internal and eternal: from his heartache and fury to the moody streets of Stockholm and the Hitchcockian shadows of tension and threat in the woods and waters of Sweden's remote islands. A Burnt Child remains Dagerman's most widely read novel, both in Sweden and worldwide, and is one of the crowning works of his short but celebrated career.


About the Author
---
Stig Dagerman (1923–1954) was regarded as the most talented young writer of the Swedish postwar generation. Among the many books he wrote in his tragically brief life are his classics, German Autumn (Minnesota, 2011) and Island of the Doomed (Minnesota, 2012).
Praise For…
---
"A writer of uncommon urgency and power." —Siri Hustvedt
"Dagerman wrote with beautiful objectivity. Instead of emotive phrases, he uses a choice of facts, like bricks, to construct an emotion." —Graham Greene
"There are some writers (Kafka and Lorca immediately spring to mind) who come to enjoy the status of saint; their lives and deaths constitute statements about existence and its proper priorities, and the words left behind are continually transfigured by our knowledge of them, indeed acquire on this account a kind of talismanic power. A saint of this type, particularly for his compatriots, is the Swedish writer Stig Dagerman." —Paul Binding, Times Literary Supplement