Murder Most Modern: Detective Fiction and Japanese Culture (Paperback)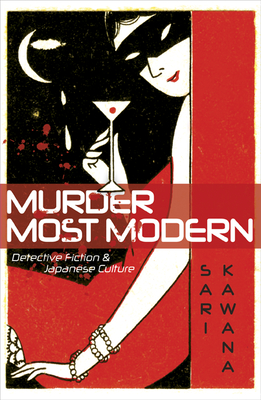 $25.50
Not On Our Shelves - Available to Order
Description
---
The quintessential international genre, detective fiction often works under the guise of popular entertainment to expose its extensive readership to complex moral questions and timely ethical dilemmas. The first book-length study of interwar Japanese detective fiction, Murder Most Modern considers the important role of detective fiction in defining the country's emergence as a modern nation-state.
Kawana explores the interactions between the popular genre and broader discourses of modernity, nation, and ethics that circulated at this pivotal moment in Japanese history. The author contrasts Japanese works by Edogawa Ranpo, Unno Juza, Oguri Mushitaro, and others with English-language works by Edgar Allan Poe, Dashiell Hammett, and Agatha Christie to show how Japanese writers of detective fiction used the genre to disseminate their ideas on some of the most startling aspects of modern life: the growth of urbanization, the protection and violation of privacy, the criminalization of abnormal sexuality, the dehumanization of scientific research, and the horrors of total war.
Kawana's comparative approach reveals how Japanese authors of the genre emphasized the vital social issues that captured the attention of thrill-seeking readers-while eluding the eyes of government censors.
Sari Kawana is assistant professor of Japanese at the University of Massachusetts, Boston.