Loft Living: Culture and Capital in Urban Change (Paperback)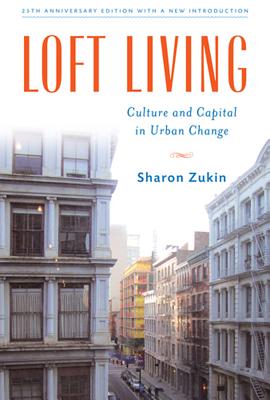 Unavailable, our apologies.
Staff Reviews
---
Zukin's prescient classic describes how the state and big real estate realized the power of ART in manipulating the housing market. Zukin's triangulations of formal and informal structures of power are confident and detailed, regardless of whether she's dissecting art patronage or the city's tax code. Her diagnosis is so ahead of its time, it could've used the tired buzzword "collusion" to describe the state's deliberate partnership with development to destroy industrialization and open up the city to development--a move that was aided by herding an entire artist identity into social complacency, real estate marketing, and fealty to the state. Learn about how the urban development model we see all over the world now was incubated in this very neighborhood of SoHo, and how the model came to be designed (hint: it isn't broken, but working exactly as it was intended to).
— Gleb
Description
---
.