The Complete Stories (Hardcover)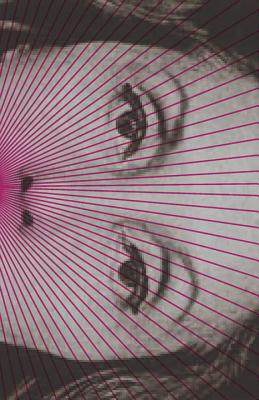 Unavailable, our apologies.
Description
---
Clarice Lispector's Complete Stories, 85 in all, are an epiphany, among the important books of this—or any—year
The recent publication by New Directions of five Lispector novels revealed to legions of new readers her darkness and dazzle. Now, for the first time in English, are all the stories that made her a Brazilian legend: from teenagers coming into awareness of their sexual and artistic powers to humdrum housewives whose lives are shattered by unexpected epiphanies to old people who don't know what to do with themselves. Clarice's stories take us through their lives—and ours.
From one of the greatest modern writers, these stories, gathered from the nine collections published during her lifetime, follow an unbroken time line of success as a writer, from her adolescence to her death bed. 
About the Author
---
Clarice Lispector (1920–1977), the greatest Brazilian writer of the twentieth century, has been called "astounding" (Rachel Kushner), "a penetrating genius" (Donna Seaman, Booklist), and "one of the twentieth century's most mysterious writers" (Orhan Pamuk).

Benjamin Moser, the author of Why This World: A Biography of Clarice Lispector, is the editor of ND's Clarice Lispector translation series, of which this is the ninth volume. For Sontag: Her Life and Work, he won the Pulitzer Prize.

Katrina Dodson won the PEN Prize for Translation for Clarice Lispector's The Complete Stories. She is now at work on Macunaima, Mario de Andrade's legendary novel.
Praise For…
---
Complete Stories is an enchanting compilation marked by Lispector's sharp and stylistically playful use of language.

— Art in America

Clarice Lispector had a diamond-hard intelligence, a visionary instinct, and a sense of humor that veered from a naïf wonder to wicked comedy.
— Rachel Kushner

One of the hidden geniuses of the twentieth century.
— Colm Tóbín

Lispector reads with lively intelligence and is terrifically funny. Language, for her, was the self''s light.
— Lorrie Moore

The elusive genius who dramatized a fractured interior world in rich, synesthetic prose.
— Megan O'Grady - Vogue

Clarice Lispector is the premier Latin American prose writer of the century.
— New York Times Books Review

The Complete Stories is bound to become a kind of bedside Bible or I Ching for readers of Lispector, both old and new.

— Valeria Luiselli - Publishers Weekly

Her long-awaited arrival — of which this is only the beginning — might be compared to the translation and publication of Kafka's work in early 1940s.
— *Flavorwire*

To fans, Lispector is simply 'Clarice,' like Cher or Madonna or her countryman, Pele.
— Brenda Cronin - The Wall Street Journal

Through these 85 stories, these mini invasions, it's apparent that yes, Clarice Lispector was indeed a singular artist. Decades after her death, she continues to champion the possibilities of language, and its ability to mesmerize.
— Juan Vidal - NPR

Startlingly innovative.
— Elissa Shappel - Vanity Fair

A genius on the level of Nabokov.
— Jeff VanderMeer - Slate Magazine

For readers who worship at the altar of Lispector, the appearance of new work in translation is an event...Calling the release of Lispector's Complete Stories in English an ''epiphany'' in its promotional copy may sound like hyperbole. It's not.
— The Millions

The fruit of a most original and daring mind. In the best stories, something deeply strange is fully visualized by Lispector, as though it had come in a waking dream and it needed to be given urgent substance.
— Colm Tóibín - NYRB

Writing to prolong a life at its end, Lispector increasingly writes in the creases of time.
— Ava Kofman - The Nation

A gorgeous, exhausting, sui generis collection.

— Dustin Illingworth - 3:AM