No Longer Human (Paperback)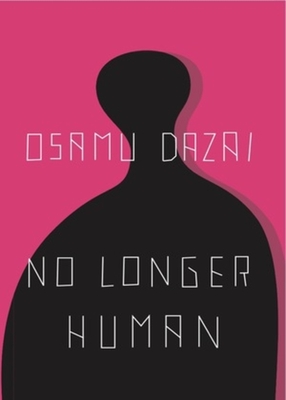 Staff Reviews
---
One of the most bracing and clear-eyed mediations on alienation and depression ever written, No Longer Human, follows Ōba Yōzō (a loose stand in for Dazai himself) through his life, from young boy to adult, as he tries and fails repeatedly to in some way exist within a society he feels unable to connect to. Lacking the self-pity that would have marred lesser works, No Longer Human is an unflinching yet powerful look at the way desolation can twist someone to the point of feeling completely dejected from the world around them.
— David
Description
---
The poignant and fascinating story of a young man who is caught between the breakup of the traditions of a northern Japanese aristocratic family and the impact of Western ideas.
Portraying himself as a failure, the protagonist of Osamu Dazai's
No Longer Human
narrates a seemingly normal life even while he feels himself incapable of understanding human beings. Oba Yozo's attempts to reconcile himself to the world around him begin in early childhood, continue through high school, where he becomes a "clown" to mask his alienation, and eventually lead to a failed suicide attempt as an adult. Without sentimentality, he records the casual cruelties of life and its fleeting moments of human connection and tenderness.
About the Author
---
Osamu Dazai (1909-1948) was a 20th century Japanese novelist.

Donald Keene is a distinguished translator of Japanese.
Praise For…
---
Dazai offers something permanent and beautiful.