Blue Hours: A Novel (Paperback)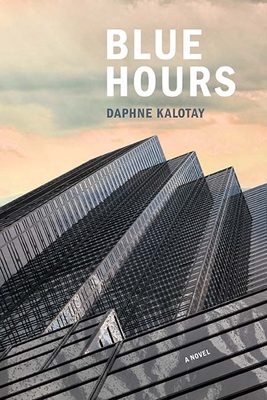 $22.95
On Our Shelves Now - Available to Ship to Your Home
Description
---
A mystery linking Manhattan circa 1991 to eastern Afghanistan in 2012, Blue Hours tells of a life-changing friendship between two memorable heroines. When we first meet Mim, she is a recent college graduate who has disavowed her lower middle class roots to befriend Kyra, a dancer and daughter of privilege, until calamity causes their estrangement. Twenty years later, Kyra has gone missing from her NGO's headquarters in Jalalabad, and Mim—now a recluse in rural New England—embarks on a journey to find her. In its nuance, originality, and moral complexity, Blue Hours becomes an unexpected page-turner.
About the Author
---
Daphne Kalotay is the author of Calamity and Other Stories, which was short listed for the 2005 Story Prize. Her debut novel, Russian Winter, won the 2011 Writers' League of Texas Fiction Prize, made the long list for the IMPAC Dublin Literary Award, was nominated for the Dayton Literary Peace Prize, and has been published in twenty-three foreign editions. Her second novel, Sight Reading, was a Boston Globe bestseller, a finalist for the 2014 Paterson Fiction Prize, and winner of the 2014 New England Society Book Award in Fiction. She has received fellowships from the Christopher Isherwood Foundation, the Bogliasco Foundation, MacDowell, and Yaddo. She lives in Somerville, Massachusetts.
Praise For…
---
"Young adults will find much to relate to in this nuanced and dazzling dissection of class and friendship." —Booklist

"Kalotay's latest [after Sight Reading] is a sharp portrait of an isolated woman seeking to understand a defining relationship of her past. . .  [Blue Hours] successfully raises important questions about decisions made on both intimate and global levels, and their consequences. —Publishers Weekly

"Many books about strong female friendships have been published in the past few years, but so far the only one this year that has rung entirely true to me is Blue Hours." —LitHub

"Only a book this good could move so well from the intensities of youth to the disasters of the global world—love's joys and miscalculations from the East Village to Afghanistan. Beautifully written, Blue Hours did that rarest of things, it took me places I never expected to go." —Joan Silber, author of Improvement, winner of the National Book Critics Circle Award
"I've never read a book quite like
Blue Hours . . . 
Part heroic quest, part social X-ray, part sui-generis meditation on identity, this is a book that lodges, in the best sense, in the mind." —John Wray, author of
Godsend
"Blue Hours is a gripping adventure story set in modern Afghanistan and a compelling tale of a heartbreaking love triangle. It is also a lyrical exploration of the intensely personal consequences of national political decisions, of actions that affect who and what we are as Americans. This is an important novel for our time." —Rishi Reddi, author of Karma and Other Stories

"In Blue Hours, Daphne Kalotay bravely and elegantly explores the ways in which past tragedies and crimes can return to haunt us, whether in our personal lives or our country's foreign policy. In this constantly surprising novel, Kalotay manages to connect an often-forgotten past to the present-day, helping to make sense out of America's place in an often bewildering world, while also tenderly examining what happens to one American's heart and mind when she finally reckons with her own role within it." —Suzy Hansen, author of Pulitzer finalist Notes on a Foreign Country: An American Abroad in a Post-American World