Encyclopedia of a Life in Russia (Paperback)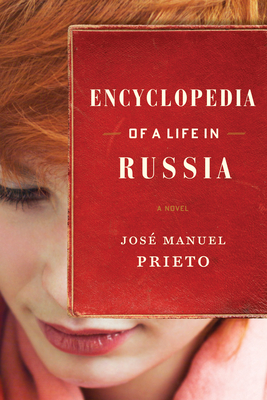 $15.95
Email or call for price.
Description
---
In Encyclopedia of a Life in Russia, acclaimed author Jos Manuel Prieto has masterfully crafted a kaleidoscopic portrait of post-Communist Russia. Strikingly poetic and cleverly humorous, it's the story of two misfits caught between old world traditions and the lure of contemporary Western influences as they set off on an adventure to immerse themselves in the beauty of the world. Thelonius Monk (not his real name) and Linda Evangelista (not her real name) meet in Saint Petersburg after the Soviet Union's collapse in 1991. They journey to Yalta, where Thelonius promises to make Linda famous in the fashion magazines. But in fact, he's drafting a novel about her. Over the course of their travels, the two indulge in all sorts of sensual amusements--extravagant dinners, luxury automobiles, seaside hotels--while they engage in grand discussions of love, art, celebrity, and other existential polarities. Alphabetically organized from Abacus to Zizi, this book defies chronology and conformity. Finding the sublime in the trivial through meditations on wildly varied subjects of fact and fancy--from Bach and Dostoyevsky to Italian alligator shoes and fluoride toothpaste--Prieto ardently explores the crossroads of literature, philosophy, history, and pop culture in this singular novel that captures a nation straddling custom and innovation.
Praise For…
---
"Encyclopedia of a Life in Russia embodies the intelligence and absurdity of the Russian soul." David Bezmozgis, author of The Free World

"A playful and poetic look at a nation at odds with itself and its infatuation with the Western world." Time Out New York

"Playful and fascinating . . . a book of vivid impressions of Soviet and Russian culture . . . It's also seemingly about the world of hyperlinks, of mashups on YouTube, of cut-and-paste, about the idea that someday everything knowable will be knowable by everyone. . . . As a reading experience, Encyclopedia mirrors our hyperlinked, mashed up, online lives." Chicago Tribune

"A meditation posing as a reference book disguising a five-finger plot. It is, ostensibly, about an expatriate adventure in Russia at the end of an era. But its novelty is its schizophrenic insistence on the instant and the simultaneous, forcing the reader to travel laterally across a landscape that is anything but chronological. . . . Like all good encyclopedias, [it is] redolent of the era in which it was compiled. . . . It is an encyclopedia that, wherever you begin to read, will at some point contradict its aforementioned items. Much like Russia. Much like knowledge." Bookslut

"[Prieto] explores the idiosyncrasies, neuroses, and loves of a people rising from the stupefying yet naively hopeful system of Communism. . . . Both a love letter to a lost world, and a vision of a world being born before his eyes, Prieto captures the precariousness of national death and rebirth." Vol. 1 Brooklyn

"Prieto's formally audacious novel . . . has genuine resonance in the age of celebrity, and it bubbles with energy and mischief. Quirky and consistently surprising." Publishers Weekly (starred review)

"The narrative surges forward . . . Offbeat and witty." Kirkus Reviews