Call Me Ishmael (Paperback)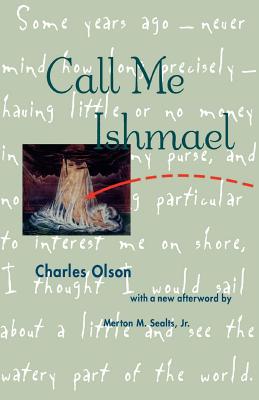 Staff Reviews
---
You've finished Moby-Dick and you want to keep riding the high. This is how. A century after Moby-Dick, Charles Olson traces Moby-Dick's real-life and literary origins. Melville and Olson inhabit the same weather-beaten New England literary realm, and this groundbreaking text is infused with the trademark style that made Olson a cult classic American poet. Among the most interesting ideas explored is how there are two Moby-Dicks, tied together by Hamlet.
— Gleb
Description
---
First published in 1947, this acknowledged classic of American literary criticism explores the influences--especially Shakespearean ones--on Melville's writing of Moby-Dick. One of the first Melvilleans to advance what has since become known as the "theory of the two Moby-Dicks," Olson argues that there were two versions of Moby-Dick, and that Melville's reading King Lear for the first time in between the first and second versions of the book had a profound impact on his conception of the saga: "the first book did not contain Ahab," writes Olson, and "it may not, except incidentally, have contained Moby-Dick." If literary critics and reviewers at the time responded with varying degrees of skepticism to the "theory of the two Moby-Dicks," it was the experimental style and organization of the book that generated the most controversy.
About the Author
---
Charles Olson (1910-1970), an avant garde poet, literary critic, and literary theorist, is the author of The Maximus Poems, The Distances, The Human Universe and Other Essays, and In Cold Hell, in Thicket.