Initiates of the Blood (The Vanished Chronicles #1) (Paperback)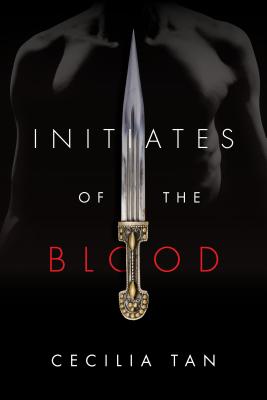 $15.99
Not Yet Published - Other Formats May Be Available
Description
---
First volume in a suspenseful erotic urban fantasy series from RT Book Reviews Career Achievement award-winner Cecilia Tan, full of secret cabals, romance, and sex magic!
Mira, a dom in New York City, is delighted when Clive, a one-time playmate, turns up at a BDSM party. When a fire breaks out, Mira frees Clive from captivity; they are rescued by the Initiates of the Blood, a group of magic-workers. Skeptical, Mira must accept that magic is real when a ritual saves Clive's life and ties his soul to hers.
Erotic play strengthens their bond and deepens their love for each other...a love they share freely with other Initiates, save those who must hold themselves apart from the pleasures of the flesh. Mira's idyll is shattered when the Initiates are attached by the Partisans of Fire, who want control over the Initiates' ancient knowledge.
Set in contemporary New York, Initiates of the Blood combines sex, blood magic, and romance into a stimulating, sensual, satisfying tale.
About the Author
---
Cecilia Tan is a member of the Saints and Sinners Literary Festival Hall of Fame for LGBT publishers, writers, and editors. For her writing and editing, Tan has been nominated for the Tiptree Award, the Lambda Literary Award, and the Gaylactic Spectrum Award.
Tan's novels include Slow Surrender, winner of the RT Reviewers' Choice Award for Erotic Romance and the Maggie Award for Excellence, and the award-winning, Daron's Guitar Chronicles series (three volumes funded through Kickstarter). Her articles and short fiction have been published in Ms. Magazine, Asimov's,Penthouse,and more. She is also founder and editor at Circlet Press, a small press specializing in erotic science fiction and fantasy.
She and her partner, corwin, live in the Boston area.
Praise For…
---
"Tan will make all your sexy wishes come true!" —Lisa Renee Jones, New York Times bestselling author
"Dreamy, erotic fantasy. The sex scenes are lush." —RT Book Reviews, 4½ stars, Top Pick! on Slow Surrender
"Tan has long been one of the foremost voices in writing and publishing erotic sci-fi and fantasy." —Tor.com
"Simply one of the most important writers, editors, and innovators in contemporary American erotic literature." —Susie Bright, editor-at-large and executive producer at Audible.com
"Tan is writing about many other things when she writes explicitly about sex: the influence or people's placement in social class and gender, race, and power groups in influencing sexual attraction, sexual practice, and sexuality." —New York Review of Science Fiction
"A good balance between the plot and the steamy scenes; readers will enjoy the ride. A flawless piece of work." —Romancing the Book on Slow Satisfaction