Sammy Keyes and the Search for Snake Eyes (Sammy Keyes (Pb)) (Prebound)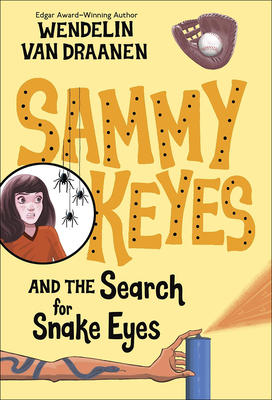 Unavailable, our apologies.
Description
---
Sammy''s softball team is in contention for the Junior Slugger''s Cup, and all she wants to do is hunker down behind home plate and catch strikes. But Heather Acosta brings new meaning to the term " foul ball" as she schemes to get Sammy kicked off the team. And Sammy is thrown a wild pitch by a frantic girl in the mall. She begs Sammy to watch something for her and then dashes off before Sammy realizes that the bag she''s left holding contains a baby Now there are some pitches that you shouldn' t even try to catch, but Sammy''s a take-it-in-the-chest-protector kind of player. So when the girl doesn' t return for her baby, Sammy decides to go find her. And her search leads her into situations that are just not covered in a softball playbook.