Sammy Keyes and the Curse of Moustache Mary (Sammy Keyes (Pb)) (Prebound)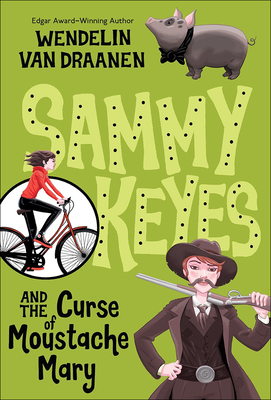 Unavailable, our apologies.
Sorry, We Can Not Obtain this Book at This Time
Description
---
Now with a bright new paperback look, the fifth book in the middle-grade mystery series starring the Edgar Award-winning Sammy Keyes
What's supposed to be a quiet weekend in the country turns into a crossroads adventure when Sammy and her friends meet Lucinda Huntley walking her 200-pound pig down the middle of the road. She tells them a true tale of the Wild West, a story of tough times, wagon trains, her great-grandma Moustache Mary, and a century-old family feud.
But this feud is hardly ancient history. Past and present collide -- and combust -- when Mary's pioneer cabin burns to the ground. Sammy thinks the cause of the fire may be a hundred years old, but still, the gas can she finds near the scene of the crime is shiny and new. . . .