Sammy Keyes and the Runaway Elf (Sammy Keyes (Pb)) (Prebound)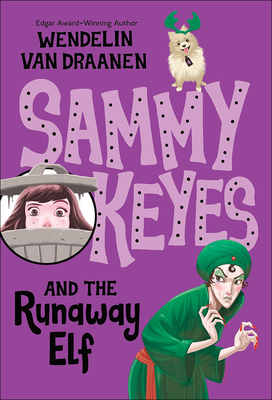 Unavailable, our apologies.
Sorry, We Can Not Obtain this Book at This Time
Description
---
And this new adventure is Wendelin Van Draanen's most complex and compelling yet It's Christmastime in Sammy's hometown of Santa Martina, but some people are being very, very naughty. Pranksters dressed as wise men sabotage the Christmas Parade. In the ensuing chaos, some thugs dognap a prize Pomeranian. Then the Pom's owner blackmails Sammy into finding the dog so she won't have to pay the ransom. Sammy doesn't have to check her list twice to know that these people belong in the naughty column
But in the course of her search for the doggone dog, Sammy also comes across some characters who are harder to figure: a runaway elf, an embittered old biddy, a puffed-up policeman, and a sneaky Secret Santa. Still, someone's got that dog and whoever it is had better watch out--'cause Sammy Keyes is nosing around...and she's willing to be pretty naughty herself to make sure the bad guys pay. From the Hardcover edition.