London's Underground: The Story of the Tube (Hardcover)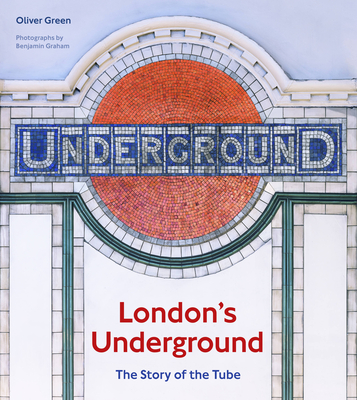 $45.00
Not On Our Shelves - Available to Order
Description
---
It is impossible to imagine London without the Tube: the beating heart of the city, the Underground shuttles over a billion passengers each year below its busy streets and across its leafy suburbs. The distinctive roundel, colour-coded maps and Johnston typeface have become design classics, recognised and imitated worldwide.
Opening in 1863, the first sections were operated by steam engines, yet throughout its long history the Tube has been at the forefront of contemporary design, pioneering building techniques, electrical trains and escalators, and business planning. Architects such as Leslie W. Green and Charles Holden developed a distinctively English version of Modernism, and the latest stations for the Jubilee line extension, Overground and Elizabeth line carry this aesthetic forward into the twenty-first century.
In this major work published in association with Transport for London, Tube expert Oliver Green traces the history of the Underground, following its troubles and triumphs, its wartime and peacetime work, and the essential part it has played in shaping London's economy, geography, tourism and identity. Specially commissioned photography by Benjamin Graham (UK Landscape Photographer of the Year 2017) brings the story to life in vivid portraits of London Underground's stations, tunnels and trains.
About the Author
---
Oliver Green is a transport historian who has written widely on the history of public transport in London, and in particular on the art and design of London Transport. He is the former head curator and now research fellow at the London Transport Museum. Oliver is a Fellow of the Royal Society of the Arts (FRSA), a museums advisor to Arts Council England and lectures regularly to societies and museums including the Victoria & Albert Museum, London.

Benjamin Graham recently won Landscape Photographer of the Year, and spent a great deal of 2016 waking up at the crack of dawn to picture London Underground stations at their quietest and arguably most majestic. His dramatic photography reveals the unique architecture of the Tube in all its splendour.