Time, History, and Literature: Selected Essays of Erich Auerbach (Hardcover)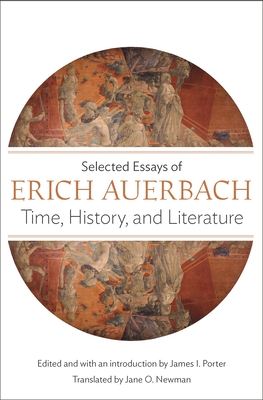 Unavailable, our apologies.
Description
---
Important essays from one of the giants of literary criticism, including a dozen published here in English for the first time
Erich Auerbach (1892-1957), best known for his classic literary study
Mimesis
, is celebrated today as a founder of comparative literature, a forerunner of secular criticism, and a prophet of global literary studies. Yet the true depth of Auerbach's thinking and writing remains unplumbed.
Time, History, and Literature
presents a wide selection of Auerbach's essays, many of which are little known outside the German-speaking world. Of the twenty essays culled for this volume from the full length of his career, twelve have never appeared in English before, and one is being published for the first time. Foregrounded in this major new collection are Auerbach's complex relationship to the Judaeo-Christian tradition, his philosophy of time and history, and his theory of human ethics and responsible action. Auerbach effectively charts out the difficult discovery, in the wake of Christianity, of the sensuous, the earthly, and the human and social worlds. A number of the essays reflect Auerbach's responses to an increasingly hostile National Socialist environment. These writings offer a challenging model of intellectual engagement, one that remains as compelling today as it was in Auerbach's own time.
About the Author
---
James I. Porter is Chancellor's Professor in the Department of Rhetoric at the University of California, Berkeley. Jane O. Newman is Professor of Comparative Literature and European Languages and Studies at the University of California, Irvine.