Crabcakes: A Memoir (Paperback)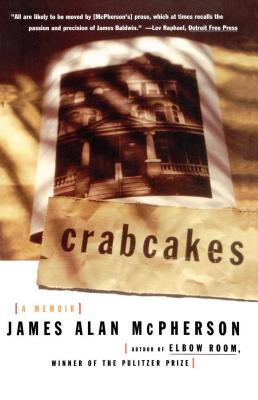 $19.95
In Stock at Publisher - Available to Ship to Your Home
Description
---
With the same grace and lyrical precision that distinguish his vibrant short stories, James McPherson surveys the emotional upheaval of his last twenty-one years. From Baltimore, Maryland, to Cambridge, Massachusetts, to Iowa and Japan, Crabcakes witnesses McPherson's confrontation with the past, and his struggle to make sense of it and to bind it, peacefully, to the present. His elliptical search for meaning -- and his ultimate understanding of what makes us human -- finds in Crabcakes a powerful and enduring voice.
About the Author
---
James Alan McPherson is the author of Hue and Cry, Railroad, and Elbow Room, for which he won a Pulitzer Prize in 1978. His essays and short stories have appeared in numerous periodicals -- including The New York Times Magazine, Esquire, The Atlantic Monthly, Newsday, Plough-shares, The Iowa Review, and Double-Take -- and anthologies such as volumes of The Best American Short Stories, The Best American Essays, and O. Henry Prize Stories. McPherson has received a Guggenheim Fellowship and a MacArthur Prize Fellows Award. He is currently a professor of English at the Iowa Writers' Workshop in Iowa City.
Praise For…
---
Lev Raphael Detroit Free Press All are likely to be moved by [McPherson's] prose, which at times recalls the passion and precision of James Baldwin.

N. Graham Nesmith Philadelphia Inquirer Crabcakes is an inspirational story of an individual who gains wisdom from his arduous decisions.

Ploughshares This beautiful book resonates as a personal meditation on race, self, and community.

V. R. Peterson People magazine A thoughtful argument for valuing the rituals which sustain communities.

Mimi McFarland The Bloomsbury Review Crabcakes proves once again that James Alan McPherson continues to be of incomparable value, not only to literature but to each of us.

Felipe Nieves The Cleveland Plain Dealer As in the dazzling stories of Elbow Room...the writing is clean and crisp....The imagery is spare and on occasion disarmingly moving in its evocative power.