Sammy Keyes and the Skeleton Man (Hardcover)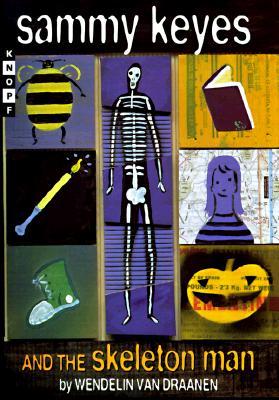 Unavailable, our apologies.
Sorry, We Can Not Obtain this Book at This Time
Description
---
What does Frankenstein have that a skeleton wants?
Sounds like a bad Halloween joke. But Sammy Keyes isn't laughing. She's the one who collided with the skeleton while he was making his getaway. And she's the one who discovered Frankenstein tied to a chair with his head twisted around. Someone's taken "trick or treat" "way" too far.
When Sammy tries to puzzle out what really happened Halloween night, she's amazed at how many people have something to hide -- and how far they'll go to keep their disguises intact.
Of course, Sammy's got a few secrets herself. And more than a few tricks up her sleeve. She'll need them all to unravel this tale of greed and grudges and getting even...