Monstrous Bodies: The Rise of the Uncanny in Modern Japan (Harvard East Asian Monographs #382) (Hardcover)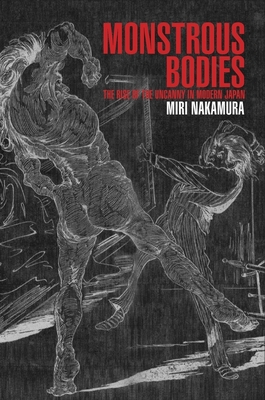 Unavailable, our apologies.
Sorry, We Can Not Obtain this Book at This Time
Description
---
Monstrous Bodies is a cultural and literary history of ambiguous bodies in imperial Japan. It focuses on what the book calls modern monsters--doppelgangers, robots, twins, hybrid creations--bodily metaphors that became ubiquitous in the literary landscape from the Meiji era (1868-1912) up until the outbreak of the Second Sino-Japanese War in 1937. Such monsters have often been understood as representations of the premodern past or of "stigmatized others"--figures subversive to national ideologies. Miri Nakamura contends instead that these monsters were products of modernity, informed by the newly imported scientific discourses on the body, and that they can be read as being complicit in the ideologies of the empire, for they are uncanny bodies that ignite a sense of terror by blurring the binary of "normal" and "abnormal" that modern sciences like eugenics and psychology created. Reading these literary bodies against the historical rise of the Japanese empire and its colonial wars in Asia, Nakamura argues that they must be understood in relation to the most "monstrous" body of all in modern Japan: the carefully constructed image of the empire itself.