Why Melbourne's Tram Network is the most SUCCESSFUL in the world: The world's BIGGEST & LONGEST SERVING tram network (Paperback)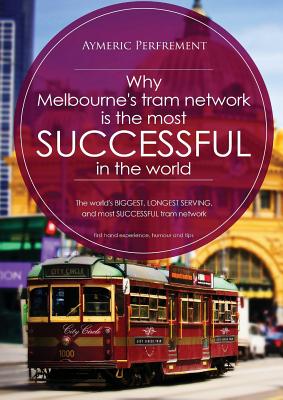 $13.20
Not On Our Shelves - Available to Order
Description
---
Visit www.melbournetramsuccess.com
Tram networks have been in operation since the first horse-drawn examples were introduced in the early 1800s. They dipped in and out of fashion as other modes of transport became more fashionable, but have witnessed a resurgence in recent years.
The biggest operating tram network in the world is in Melbourne, Australia. The city boasts around 500 trams of varying designs and their reputation remains unwavering, with the free City Circle Tram and the Colonial Tramcar Restaurant proving to be ever popular with visitors to the city.
Inside the pages of Why Melbourne's Tram Network is the Most Successful in the World, you are going to discover what makes this tram system such an enduring favourite, with descriptions, photographs, a wealth of first-hand experience and a dash of humour thrown in.
With over 150 years of life, the Melbourne tram and omnibus network has seen its fair share of history throughout the years. Now you can immerse yourself in the story of this unique form of transport and learn about the machines and the people who worked on them with intersting stories and over 215 photographs.
A 'must-read' book for tourists and locals alike, Why Melbourne's Tram Network is the Most Successful in the World is the perfect guide to help you get the most from your visit to this fabulous city.