It's not about the Kilometres: An Australian Cycling in Russia during the 2018 FIFA World Cup and then onwards to Gallipoli via Eastern Europe. &#652 (Paperback)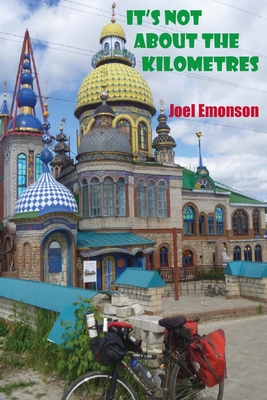 $29.99
Not On Our Shelves - Available to Order
Description
---
The 31-year-old from Berriwillock, has joined thousands of Australians in Kazan for the 2018 FIFA World Cup opener against France, but none have experienced a journey like his.
Joel Emonson is riding all over Russia on his bicycle during the tournament, going to the Socceroos games in Kazan and Samara.
He won't stop there, saddling up for a further 10 weeks through Eastern Europe.
His journey which started in Vladimir three hours out of Moscow, will take him all over Russia before heading south through Estonia, Latvia, Lithuania, Poland, Slovakia, Hungary, Croatia, Serbia, Bulgaria and Greece before flying home from the Turkish city of Istanbul after visiting Gallipoli.
It's him, his bicycle, a tent strapped to the handlebars and two bags fastened at the back, holding his clothes, food supplies and a portable stove.
He is proudly decked out in the fluoro tradie shirt he wears on the road.
He admits that most people are shocked when he tells them what he's doing, but to him it's the best way to travel.
"Most people can't understand the principle or actually doing it. I don't think about Istanbul. I'm just thinking about tomorrow, where I'm heading the next day"
"You get to see a country. Not just big cities. Cycle touring is such a rewarding way to travel."
The diciest moment so far? "There was a truck coming towards me, overtaking while I was on a narrow shoulder. So two trucks heading towards me at speed. That wasn't fun, "
This is not the first time he has undertaken such a cycling trip.