River of No Reprieve: Descending Siberia's Waterway of Exile, Death, and Destiny (Paperback)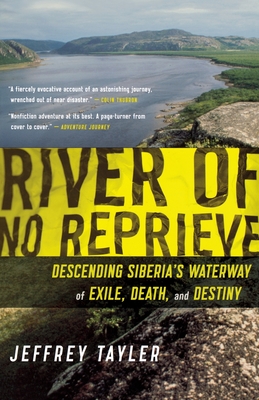 $16.95
Not On Our Shelves - Available to Order
Description
---
In a custom-built boat, Jeffrey Tayler traveled some 2,400 miles down the Lena River, from near Lake Baikal to high above the Arctic Circle, re-creating a journey first made by Cossack forces more than three hundred years ago. He was searching for primeval beauty and a respite from the corruption, violence, and self-destructive urges that typify modern Russian culture.

His only companion on this hellish journey detests all humanity, including Tayler. Vadim, Tayler's guide, is a burly Soviet army veteran whose superb skills Tayler needs to survive. As the two navigate roiling white water in howling storms, they eschew lifejackets because the frigid water would kill them before they could swim to shore. Though Tayler has trekked by camel through the Sahara and canoed down the Congo during the revolt against Mobutu, he has never felt as threatened as he does on this trip.
About the Author
---
JEFFREY TAYLER is a correspondent for the Atlantic Monthly and a contributor to Condé Nast Traveler, Harper's Magazine, and National Geographic. He is the author of many critically acclaimed books, including Facing the Congo, Angry Wind, and River of No Reprieve.