Choir Boy (playscript) (Paperback)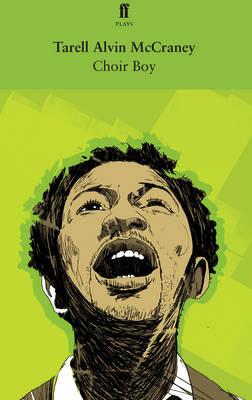 Unavailable, our apologies.
Sorry, We Can Not Obtain this Book at This Time
Description
---
Full-length

Play with Music


Determined to make his mark like those before him, Pharus is hell-bent on being the best choir leader in the school's fifty-year history. First he must gain the respect of his peers, but he's an outsider in a world steeped in rites and rituals, a community that demands he conform.



Tarell Alvin McCraney's (BROTHER/SISTER PLAYS) piercing new play set in an all boys, all black American prep school scores a gospel refrain of the politics of minority and masculinity.



Choir Boy premiered at the Theatre Upstairs at the Royal Court, London, in September 2012. It was commissioned by, and is a co-production with Manhattan Theatre Club and was supported by The Andrew W. Mellon Foundation.
American Premiere at the Studio at Stage II in the Spring of 2013 in a Manhattan Theatre Club Production.
Praise For…
---
"History and secret histories, the things that free us and the things that tie us to the past are all examined in this exhilarating, multi-layered new play" ***** —Lyn Gardner, The Guardian, UK.