A Scanner Darkly (Paperback)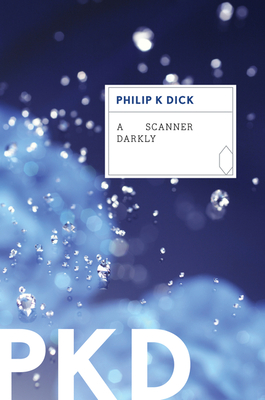 Staff Reviews
---
A classic PKD tale of drugs, technology, and paranoia, this one revolving around a double agent addicted to the drug he's dealing and quickly losing his sense of identity. But the plot is secondary to the examination of the lives that surround him, the addicts and dealers whose lives are crushed in the endless drug war. A heavily autobiographical novel, A Scanner Darkly is PKD's most humane work.
— Jacob S.
Description
---
"Dick is Thoreau plus the death of the American dream."—Roberto Bolaño

Bob Arctor is a junkie and a drug dealer, both using and selling the mind-altering Substance D. Fred is a law enforcement agent, tasked with bringing Bob down. It sounds like a standard case. The only problem is that Bob and Fred are the same person. Substance D doesn't just alter the mind, it splits it in two, and neither side knows what the other is doing or that it even exists. Now, both sides are growing increasingly paranoid as Bob tries to evade Fred while Fred tries to evade his suspicious bosses.
In this award-winning novel, friends can become enemies, good trips can turn terrifying, and cops and criminals are two sides of the same coin. Dick is at turns caustically funny and somberly contemplative, fashioning a novel that is as unnerving as it is enthralling.

About the Author
---
Over a writing career that spanned three decades, PHILIP K. DICK (1928–1982) published 36 science fiction novels and 121 short stories in which he explored the essence of what makes man human and the dangers of centralized power. Toward the end of his life, his work turned to deeply personal, metaphysical questions concerning the nature of God. Eleven novels and short stories have been adapted to film, notably Blade Runner (based on Do Androids Dream of Electric Sheep?), Total Recall,Minority Report, and A Scanner Darkly. The recipient of critical acclaim and numerous awards throughout his career, Dick was inducted into the Science Fiction Hall of Fame in 2005, and in 2007 the Library of America published a selection of his novels in three volumes. His work has been translated into more than twenty-five languages.