Prodigal: New and Selected Poems, 1976 to 2014 (Paperback)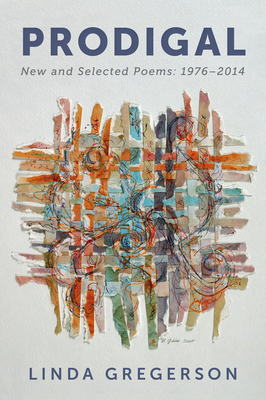 $16.95
Email or call for price.
Description
---
In her first book of collected work, prize-winning poet Linda Gregerson mines nearly forty years of poetry, bringing us a full range of her talents.

Ten new poems introduce Prodigal, followed by fifty poems, culled from Gregerson's five collections, that range broadly in subject from class in America to our world's ravaged environment to the wonders of parenthood to the intersection of science and art to the passion of the Roman gods, and beyond. This selection reinforces Gregerson's standing as "one of poetry's mavens . . . whose poetics seek truth through the precise apprehension of the beautiful while never denying the importance of rationality" (Chicago Tribune).
 
A brilliant stylist, known for her formal experiments as well as her perfected lines, Gregerson is a poet of great vision. Here, the growth of her art and the breadth of her interests offer a snapshot of a major poet's intellect in the midst of her career.
About the Author
---
Linda Gregerson is the author of six previous collections of poetry, most recently of Prodigal: New and Selected Poems. A former Chancellor of the Academy of American Poets, Gregerson is the Caroline Walker Bynum Distinguished University Professor at the University of Michigan, where she directs the Helen Zell Writers' Program.
Praise For…
---
A New York Times Book Review Editors' Choice

"The next time someone asks me what advantage poetry holds over prose, I will point to these lines, which move beyond the description of pain to its tangible embodiment…Gregerson attains what few contemporary poets even seek: a plausible 'we,' a basis for speaking across the lines of individual circumstance and social identity."—Dan Chiasson, The New Yorker

"Dizzyingly ambitious and fiercely beautiful...The pleasures of such a retrospective are the pleasures of long acquaintance, and with Gregerson, those pleasures are both sensual and intellectual. The poems' gorgeousness of sound and image is checked by a ferocious, sometimes acerbic, always morally demanding intelligence, at once plangent and analytic."—The Atlantic Online

"Prodigal is the testament of an American stoic, with one foot in the Dust Bowl of her ancestors and the other firmly planted in modern theories of biological determinism...Amazing, Prodigal shows us, to think what we've amounted to, considering where we're from."—Srikanth Reddy, New York Times Book Review

"Prodigal by Linda Gregerson, tenderly considers a wide range of topics: personal, political, literary. The speaker's clear vision and vast understanding are balanced by deep empathy. The 10 new poems draw from Roman mythology, pairing ancient wisdom with modern situations and concerns. That duality grounds the writing and provides wry insights into the desires of mortals, as in the second poem, 'The Wrath of Juno,' in which the goddess reflects on women's longing for children and offhandedly mentions in vitro fertilization. The selected poems, from five earlier collections, create their own mythologies as Gregerson develops a style as distinctive for its jagged line lengths as for its compelling logic. Many poems feature deeply moving narratives about family traumas, loss and illness, the frailties of the body, and the longing for a divine presence. Some of the most affecting work focuses on children who've been abused by loved ones or who abuse themselves. In the title poem, the speaker describes a teenager whose skin 'was almost otherworldly, touch/ so silken it seemed another kind/ of sight.' Yet 'she takes/ her scissors to that perfect page.'"—Washington Post

"Gregerson's syntax will make your heart stop. These are radiant poems about all manner of chance and misfortune. Gregerson makes us realize all the suffering adjacent to us in daily life."—The New Yorker, "Twelve Books of Poems, About Poems, or Tangentially Related to Poems from 2015"

"A truly interdisciplinary thinker, Gregerson reaches through literature, art, and the everyday to find territory in which the confounding conditions of our age still give rise to understanding and empathy."—Publishers Weekly

"The breadth of poetic creativity in National Book Award finalist Gregerson's grand compilation is beautiful in scope, elastic in space, and spectacularly aware and erudite. As she considers Roman gods, the limits of Earth, art, and politics, her use of delicate detail and experimental forms create a vibrant tapestry, while more ethereal subjects and language together coalesce into an introspective pattern of discovery. Ten brilliantly etched new poems followed by a hand-picked collection of 50 poems from her previous five collections, spanning from Firein the Conservatory (1982) to The Selvage (2012), make this one of the most important poetry volumes of the season."—Mark Eleveld, Booklist